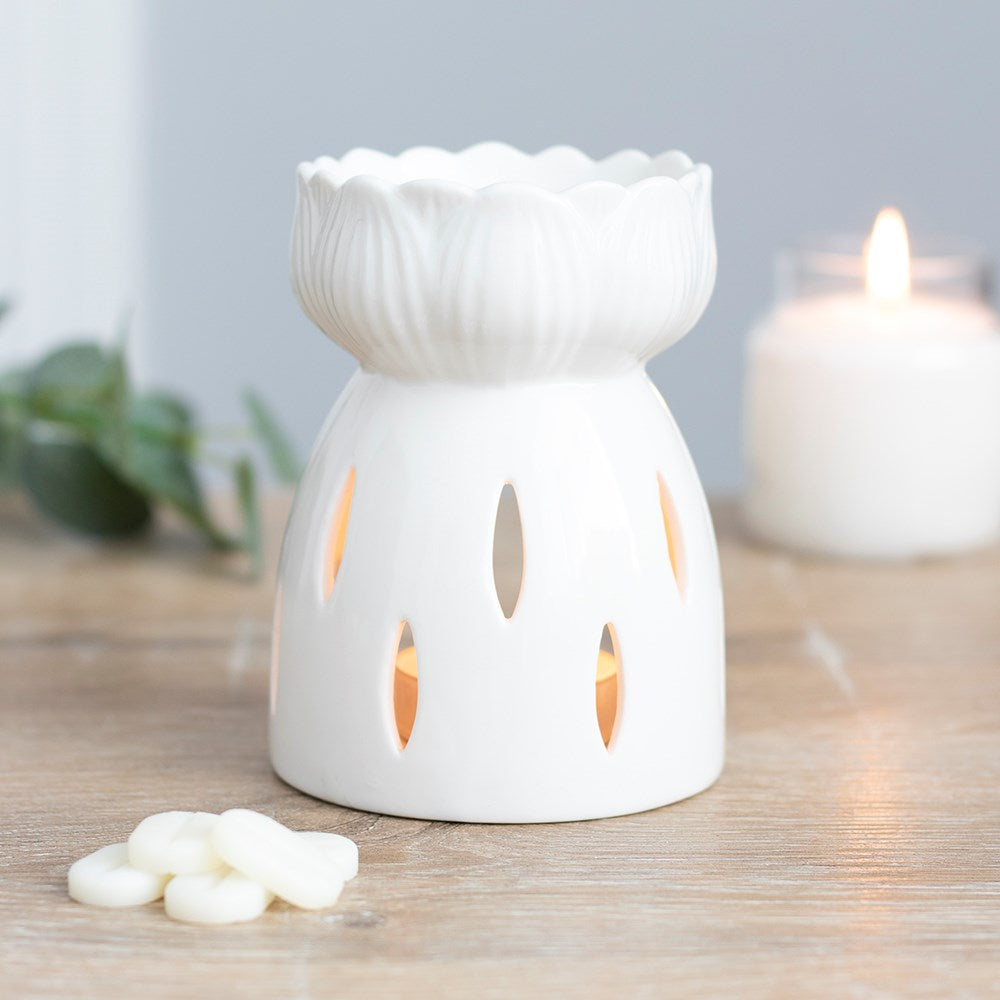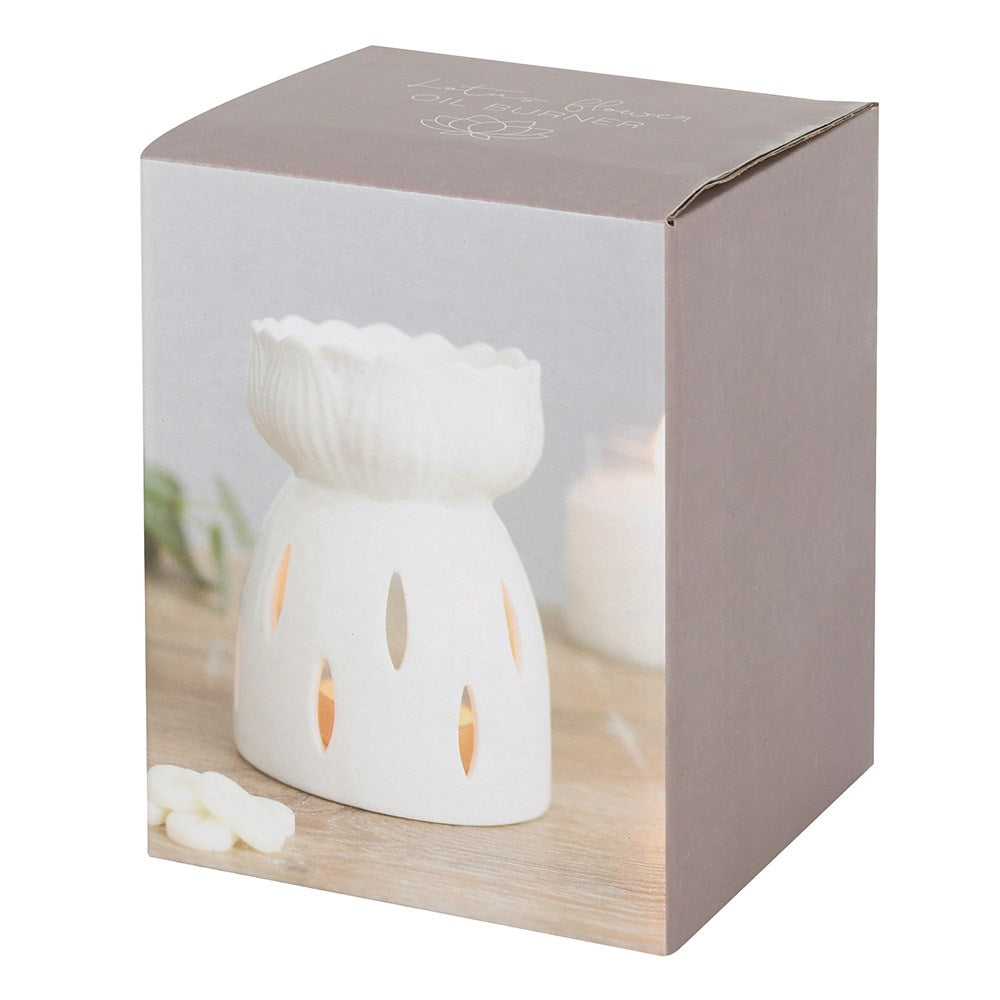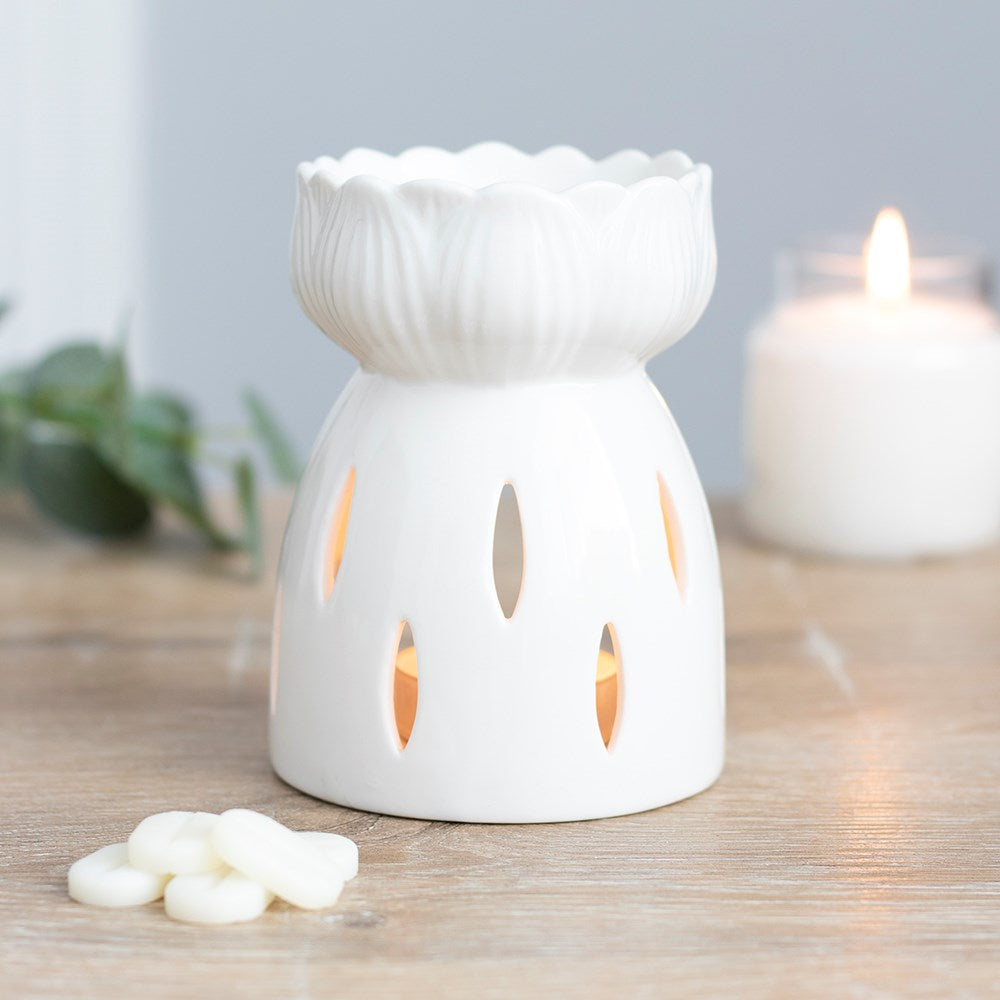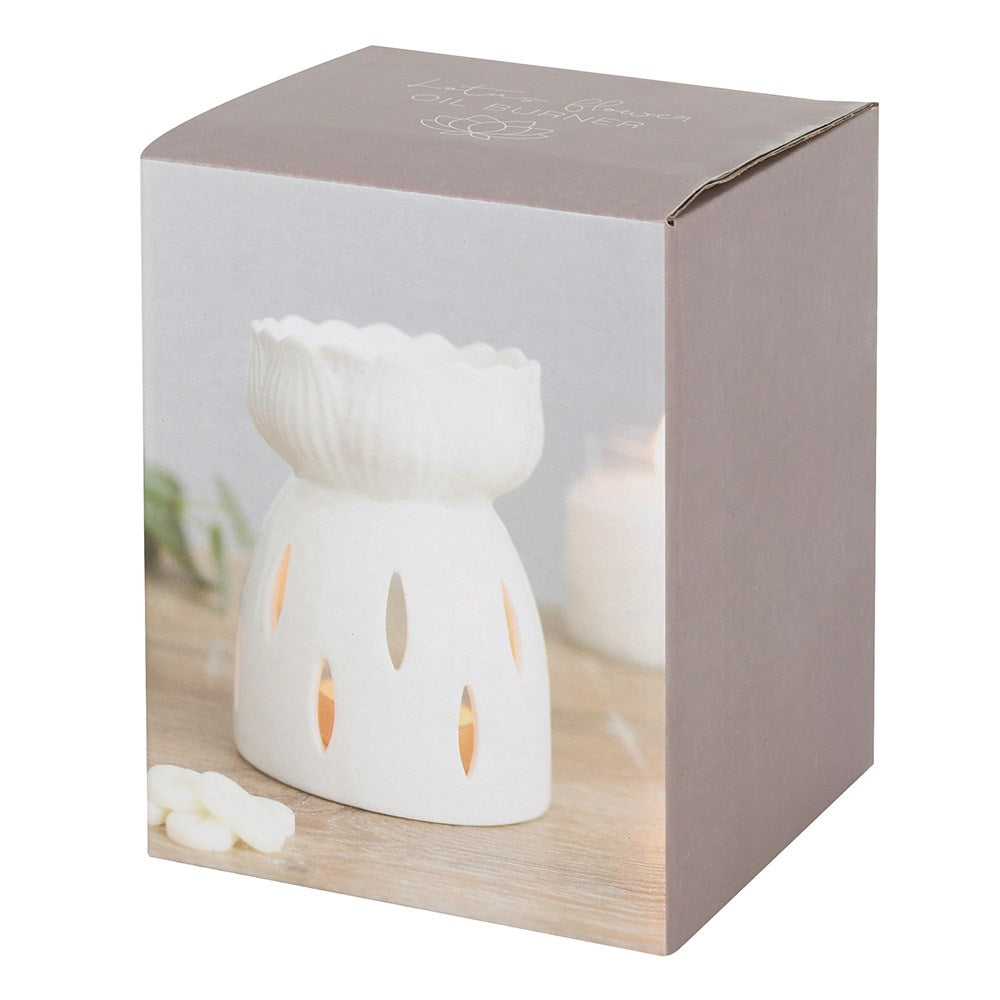 White Lotus | Tealight Wax Burner
This white gloss lotus flower oil burner is elegant and understated and can be used to burn a variety of fragrance oils in the home. This item can also be used as a wax melt burner however it is advisable to consider the size and depth of the bowl when adding wax to ensure it will not overrun the edges when melted.
Presented in a matching gift box
Product Dimensions 
Tealight Reccomendation
A single unscented 4 hour tealight.
Please avoid the use of scented, or longer burning tealights.
Do not leave unattended.
 Product Appearance
All burners are individually hand made and so there may be slight uneven surfaces or minor ripples as well as variations in height and weight and colour texture.
None of this will affect the functionality of the burner and is normal in the production of individually made products.
Please note that due to the manufacturing process, the colour can differ in tone over the product. This does not effect the functionality of the burner in any way.
The burners are made using 2 separate moulds which are pieced together and on some products this join may be visible. The join can either be on the outside as a vertical join or on the inner side at the bottom as a horizontal join