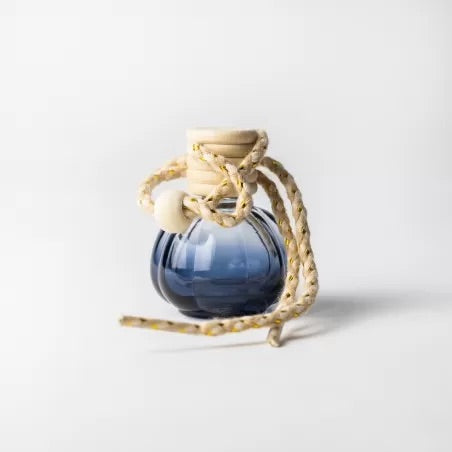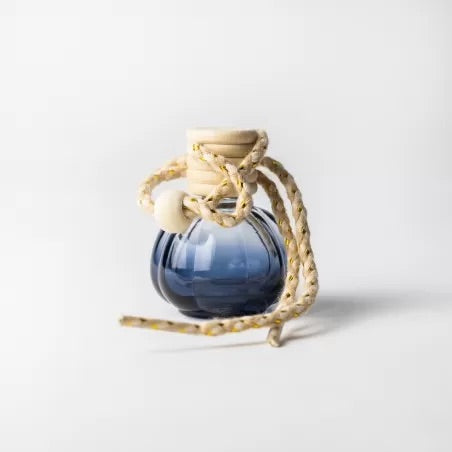 Tinted | Car Diffuser Bottle
Our high-quality empty 5ml pumpkin bulb-shaped glass car diffuser perfume bottle, complete with tiered effect lid, bung & lurex entwined string.

Simply fill the bottle with one of our Car Diffuser Refills, secure the lid tightly, and tilt to saturate the lid slightly. 
Bottle: Base 2.5 cm, Bulb width 4 cm, height  4.5cm
Lid: 2 cm x 2 cm
Do not allow the liquid from inside the diffuser or refill bottle to drip or sit on any surfaces as this may cause damage. We cannot accept any liability for damages. Do not allow the product to touch any surfaces by using the string/vent clip.