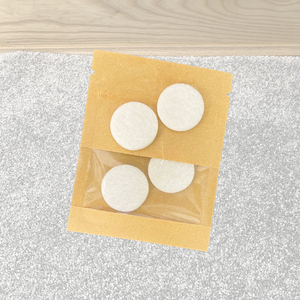 Spring Awakening | Vacuum Discs
These small but mighty Vacuum Discs pack a punch to freshen up your vac plus enjoy a scented experience whilst doing your cleaning too! 
How To Use
Pop 1 or 2 discs in the filter part of your vacuum where the air flows through
Use your vacuum as normal
Enjoy
Each pack contains 4 discs in a kraft pouch for easy recycling. 
Please check your vacuum filters regularly whilst using our vacuum discs as we will not accept liability for any damage to vacuums. We strongly recommend checking with your vacuum manufacturer for any usage risks before using this product.