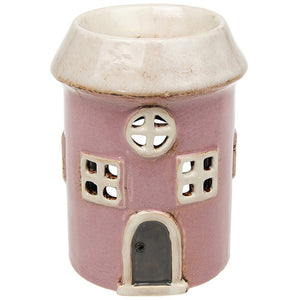 Pink Round House | Village Pottery Tealight Wax Burner
A lovely rustic and well made tealight burner with a deep well in the top for your wax melt or oil, with an opening at the back. Window cut outs allow for the tealight to flicker through. Crafted and hand finished so each item has a unique look. 
Take a look at our full collection of Village Pottery items and create a village of your own!
15cm x 11cm