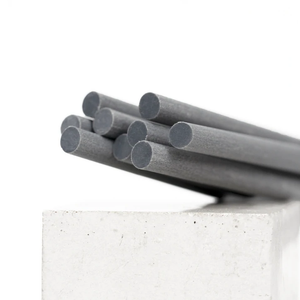 Grey Fibre Reeds | 6mm x 175mm
Sold in a pack of 6
Fibre reeds are custom made for use in reed diffusers and tend to clog less frequently than rattan reeds. The black fibre reeds are more densely coloured with a pure black appearance, even when unused/dry. These fibre reeds are strong and evenly coloured, delivering an excellent aesthetic finish to your product.
Each reed is 6mm thick and 175mm long. An excellent alternative to rattan or eReeds, available in black, white and natural. Please notes: Pale reeds can be discoloured by perfume oil, especially white reeds. As such, these are best used with clear oils.

This listing is for the reeds only, bottle purchased separate.