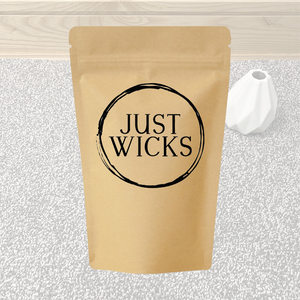 Fresh Linen | 500g Carpet Freshener
Our carpet freshener is highly scented and bursting with fragrance. We make it using only high quality ingredients to give you the best results. 

There are so many great benefits of using our freshener such as removing oils and odors from fabric areas giving them a refreshed appearance. It can be used on: carpets, upholstery, mattresses, even fabric car interiors leaving them utterly refreshed. 
It's super easy to use in just a couple of steps
Dust the powder over your chosen area
Allow 15-30 minutes to draw out oils and odors 
Hoover up and enjoy the freshness!
Each one of our pouches is made from recycled kraft paper and contains 500g of freshener. We recommend decanting into one of our shaker bottles to make distributing the freshener even easier!